David B. Burritt
President & Chief Executive Officer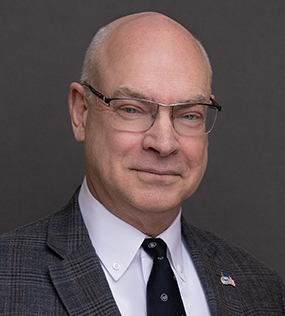 David B. Burritt
President & Chief Executive Officer
Biography
David B. Burritt was appointed President and Chief Executive Officer of United States Steel Corporation in May 2017. At that time, Mr. Burritt was also named to the company's Board of Directors. He had been elected President and Chief Operating Officer in February 2017 with executive responsibility for all aspects of the company's day-to-day business in the United States and Central Europe.
Mr. Burritt joined U. S. Steel in September 2013 to serve as Executive Vice President and Chief Financial Officer with responsibility for all aspects of the company's strategic and financial matters.
Prior to joining U. S. Steel, Mr. Burritt, served as Chief Financial Officer at Caterpillar Inc.
Mr. Burritt was born in St. Louis, Missouri. He earned a bachelor's degree in accounting in 1977 from Bradley University in Peoria. Mr. Burritt received a master's degree in business administration from the University of Illinois in Champaign in 1990.
Mr. Burritt serves on the board of directors for Lockheed Martin and the National Safety Council and serves on the Executive Committee of the worldsteel. He is also a member of The Business Council and a member of the G100.