At U. S. Steel, we believe our business thrives when we are actively engaged and involved in the communities where we make steel.
U. S. Steel has been making steel in the Mon Valley since its inception in 1901, when Andrew Carnegie sold the Carnegie Steel Company. The Mon Valley Works employs more than 3,000 hard-working men and women, many of whom live in Mon Valley communities.

At U. S. Steel, we firmly believe that we are only as strong as the communities that we live and work in, and we deeply value the greater Pittsburgh community in which the Mon Valley Works operates.

 
 
Spotlight
As part of our ongoing commitment to the local community, we are dedicated to supporting the education of our region's children. For the past two years, U. S. Steel has hosted an annual Reading Champions Program in partnership with the Pittsburgh Penguins Foundation. The goal of the program is to foster a love of reading among local elementary school students.

This program challenges student participants to read at least 20 minutes per day over an eight week period. This year, a total of 18 local schools participated in the program, with approximately 300,000 minutes of reading occurring across the various classrooms involved.

In addition to sponsoring the program, U. S. Steel employees showed their support for this initiative in a variety of ways, such as signing books that are donated to the students, and making the winner's cup and medals out of USS-made steel. U. S. Steel also hosted a pizza party for the classroom that read the most minutes during the challenge.
2022
At A Glance
Employment:

More than 3500 employees
Annual payroll:

$548 million
Suppliers:

$2.1 Billion to 881 Pennsylvania suppliers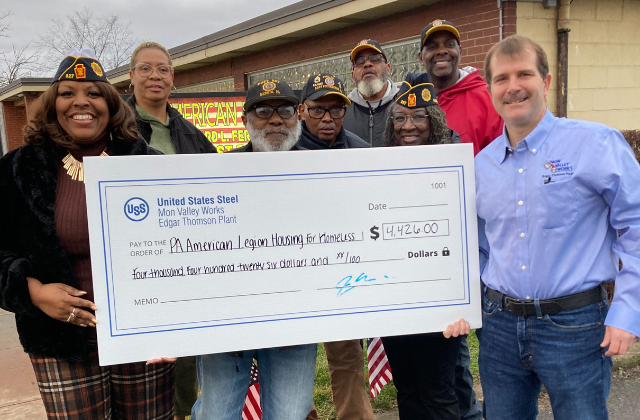 ---
Edgar Thomson Employees Support Homeless Veterans
In January, employees from
U. S. Steel's
Edgar Thomson Plant hosted a gate collection in support of the local American Legion, collecting $4,426 in donations for the North Braddock chapter. Proceeds from this fundraiser will be earmarked toward the American Legion's efforts to provide safe housing for homeless veterans, helping them get off local streets and re-establish themselves in the community.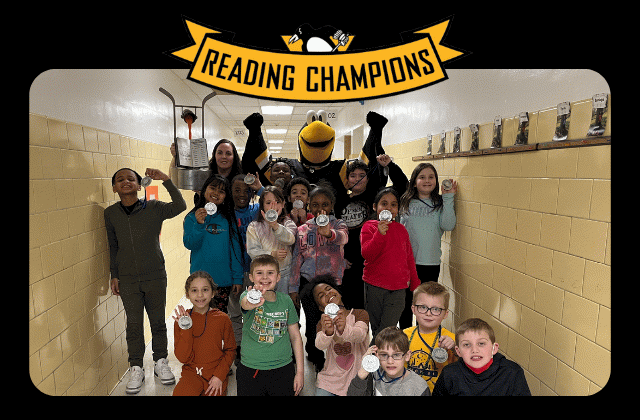 ---
Clara Barton Classroom Crowned U. S. Steel Reading Champions
On March 14,
U. S. Steel
celebrated students from Clara Barton Elementary School in West Mifflin for being named the 2022-23 Reading Champions. The Reading Champions program was created through a partnership between
U. S. Steel
and the Pittsburgh Penguins Foundation in order to foster a love of reading among local students. Collectively, 18 students from the class read 44,858 minutes since the program launched last fall. Students from Jessica Fry's classroom were celebrated with a pizza party and presented with the Reading Champions "Steel Cup."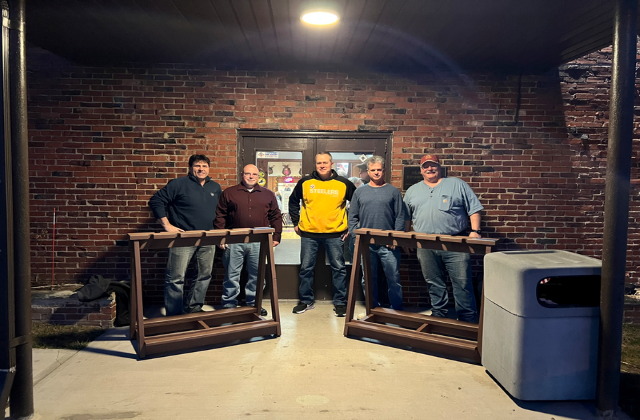 ---
Mon Valley Works Makes Donation to Clairton Sportsman Club
Employees from
U. S. Steel's
Mon Valley Works recently built six new gun racks to donate to the Clairton Sportsman Club. In alignment with
U. S. Steel's
commitment to safety, these gun racks will allow club members and guests to safely store their firearms when not in use. The Pittsburgh-based Mon Valley Works plants – Clairton, Edgar Thompson and Irvin – donated two gun racks each, featuring commemerative plaques that were also made at the Irvin Plant's Construction Shop.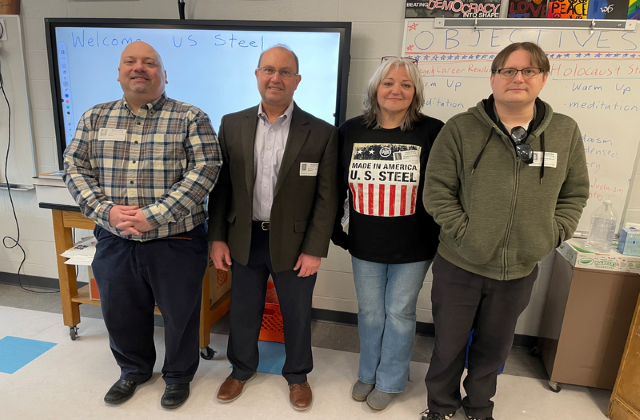 ---
U. S. Steel Employees Visit Local High School Students
On February 20, U. S. Steel employees representing a variety of careers and backgrounds spoke to students at Woodland Hills High School near Pittsburgh about their professional experiences and education. The visit, organized by
U. S. Steel's
Legal Department Community Inclusion Committee, represented an important opportunity to engage with the local community and to educate the next generation on potential career paths in corporate business settings.