INDUSTRIAL
THE RIGHT PRODUCT.
THE RIGHT TIME.
U. S. Steel is the go-to provider for high-performance hot-rolled, cold-rolled, coated sheet and strip-mill plate steel products to manufacturers serving a wide range of end-use markets. From industrial machinery to pipelines, agricultural equipment to railcars, we have the solutions and logistics support to get our customers the right product at the right time, every time.
LINE PIPE
STEEL FOR PIPELINE SAFETY,
RELIABILITY AND PERFORMANCE.
U. S. Steel is a preeminent producer of high-strength, heavy gauge, wide steel coils for the pipeline industry. We stand out in our ability to produce a full range of hot-rolled steel for line pipe applications, including for large outside dimension (OD) products, all backed by deep, detailed metallurgical data.

Our combination of product leadership, industry experience, technical expertise and research capabilities adds up to a significant advantage and source of value for our line pipe customers.
API Line Pipe Product Information
INDUSTRIAL EQUIPMENT
HEAVY GAUGE, WIDE ROLL.
AND MUCH MORE.
U. S. Steel offers a full portfolio of high-grade, high-strength steels for heavy industrial equipment applications. We are unique in our wide-roll and heavy-gauge production capabilities, up to 75-inch width and well over 1/2 inch thick. Our ability to provide wider, thicker and stronger material than most domestic mills are capable of rolling can be a big value-add for manufacturers looking for a competitive advantage in the marketplace.
Our engineers work closely with customers to support continuous improvement and advancement, both in manufacturing efficiency and end-product performance.
Industrial Hot Roll Product Information
CUSTOMIZED SOLUTIONS
ADDRESSING CUSTOMER PAIN POINTS
WITH WIN-WIN SOLUTIONS.
A need for lightweighting. An opportunity to increase production throughput and manufacturing productivity. A mandate to reduce end-customer rejections and warranty costs. Whatever the challenge, our sales and engineering professionals are up to the task.
We listen first to develop a deep understanding of our customers' pain points, then we apply our knowledge to develop innovative solutions to address them. Our ultimate goal: To contribute to end-product quality while reducing overall production costs. A win-win.
MADE IN THE U.S.A.
MINED, MELTED AND MANUFACTURED
IN THE UNITED STATES.
We are proud to be an American company offering high-quality products mined, melted and manufactured here in the United States by American workers. That means reliable metallurgical data, all the way to heat of the steel. It also means delivery in weeks rather than months, fast response to problems and a supply chain less likely to be disrupted by global events.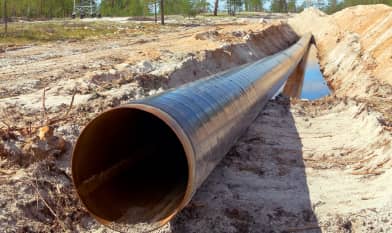 Line Pipe
U. S. Steel is a proven, preferred producer of a wide selection of hot rolled steel products and solutions critical to the safety, reliability and performance of pipelines. Our history of leadership and innovation in both hot roll and tubular add real value to manufacturers, particularly in construction and oil & gas applications.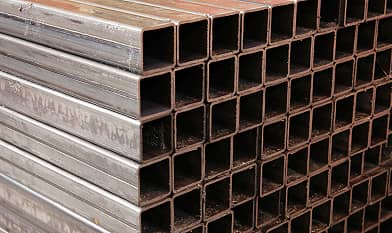 Structural and Mechanical Tubing
We produce a full range of tubing products to meet specific end-use requirements and specifications in a multitude of industries. Our quality and expertise are key assets to makers of products used in a variety of structural and mechanical applications, from bridges to buildings, conveyor systems to appliances.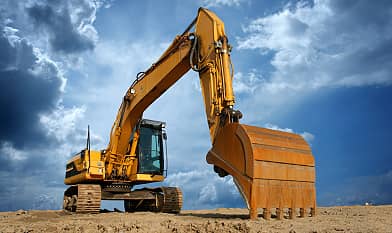 Agriculture and Industrial Equipment
With a broad and deep portfolio of products and services, decades of proven, industry-specific experience, and unique production capabilities, U. S. Steel has long been a valued partner to the world's leading manufacturers of heavy equipment for industrial and agricultural end uses.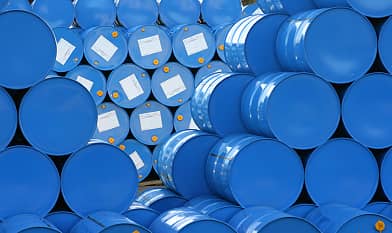 Industrial Containers
U. S. Steel is the steel provider of choice for manufacturers of a wide variety of industrial containers. From 55-gallon drums to intermediate bulk containers, the consistent quality and superior cleanliness of our steel help ensure that the end product will meet—or exceed—customer specifications.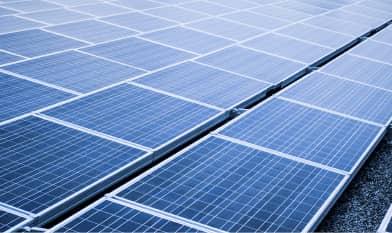 Solar Energy
Versatility, geographic reach and quality are just three reasons why an increasing number of solar energy product manufacturers partner with U. S. Steel. Our galvanized products, available in a variety of gauges and coating thicknesses, are ideal for panel racking systems and more.