Sustainability
BUILDING A MORE
SUSTAINABLE FUTURE.
Sustainability. Corporate citizenship. Corporate social responsibility. ESG issues. Every company defines these phrases a bit differently, but U. S. Steel views them through a simple lens: Sustaining lives and livelihoods by creating a more sustainable future, for our company and the stakeholders who depend on us, is not only the right thing to do, it's also essential to our long-term success. To realize this future, we are implementing our Best for All® strategy to transform our company into a sustainable, competitive business, enabling us to remain a pillar of our communities, a source of pride for our employees, and the bedrock of sustainable manufacturing for generations to come.
ESG QUICK LINKS
U. S. Steel's sustainability efforts are organized around environmental, social and governance priorities.
This reporting index includes relevant GRI standard disclosures addressed in the report and aligns them with the applicable SASB indicators.
Environment
Governance
Sustainability Reports
Sustainability contact
Kevin Zeik
Senior Research Fellow – Innovation & Sustainability
KZeik@uss.com
(412) 433-7210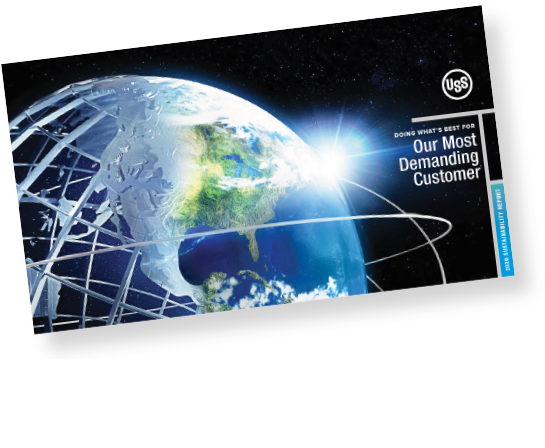 U. S. Steel
2020 sustainability report
We have sustained our business for over 120 years through wars, pandemics, and economic expansion and collapse. U. S. Steel will be there to sustainably produce the next generation of steel for the next generation of people.
Pdf download