At
U. S. Steel

we believe our business thrives when we are actively engaged and involved in the commuities where we make steel.
More than 760 hard-working men and women are employed at Big River Steel, and many of them live in and around our operating facilities in Arkansas.

At U. S. Steel, we firmly believe that we are only as strong as the communities that we live and work in, and we deeply value our relationship with Arkansas.
 
At A Glance:
Arkansas Employment:

More than 760 employees
Contractors on New Construction:

More than 1400
Suppliers:

$267M to 187 Arkansas Suppliers in 2022
Capital Investments:

$4B from 2022 - 2026
Recent U. S. Steel community initiatives
---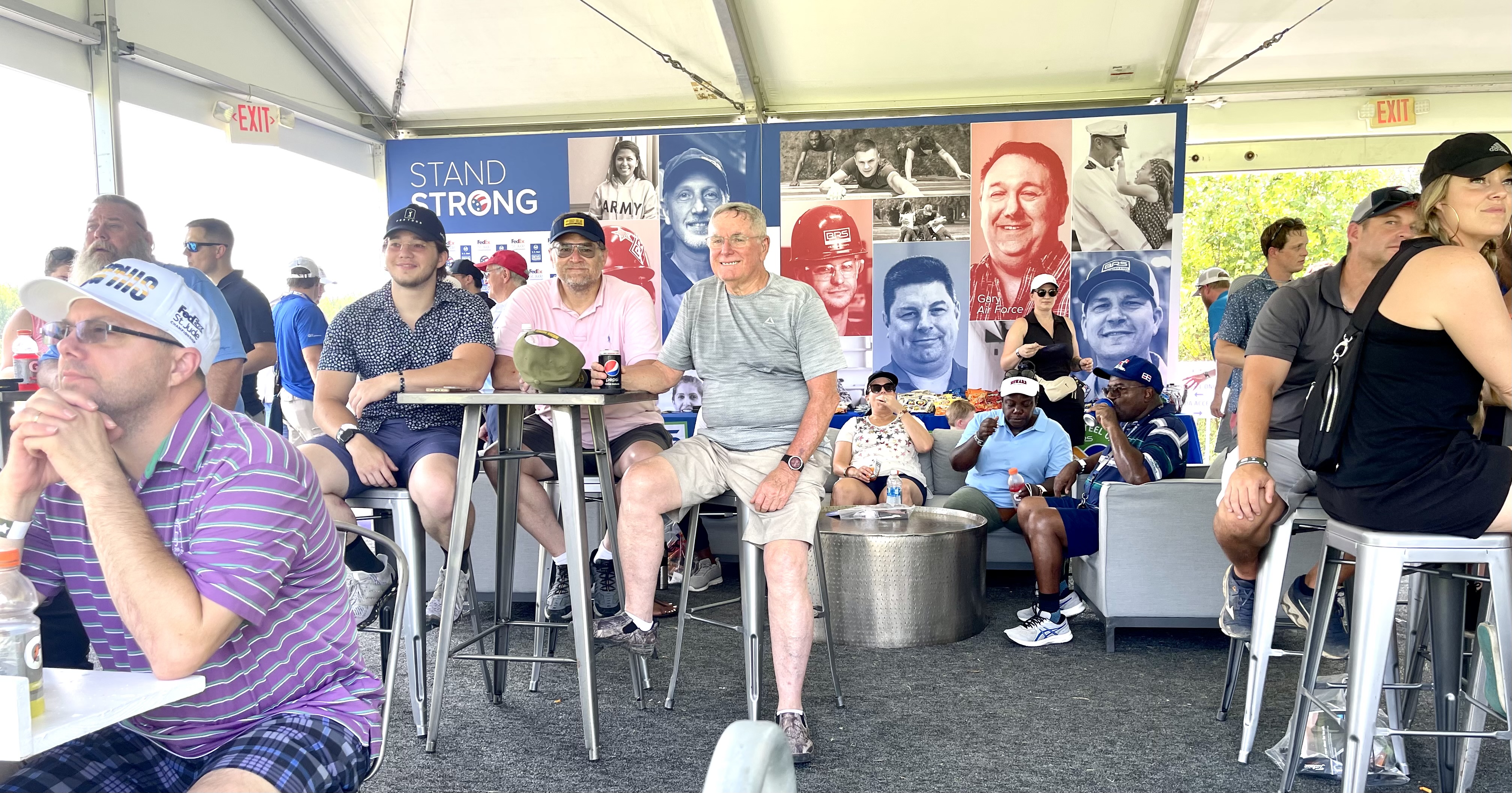 ---
U. S. Steel Partnership with FedEx St. Jude Championship for Military Ticket Program
In August 2023, U. S. Steel's Big River team was thrilled to partner with the FedEx St. Jude Championship in Memphis for a very special event. Through the Military Ticket Program, active, retired, reserved military members, and veterans were able to reserve two complimentary grounds tickets per day to watch the PGA TOUR's best in action at TPC Southwind. The Championship brought together golf enthusiasts, military heroes, and community members to enjoy a spirited competition on the greens.

Among the guests was 100-year-old World War II veteran, Richard (Dick) Eiseman. A Technical Sergeant in the 8th Air Force, he flew 32 missions over Europe, earning the French Legion Medal of Honor and the U.S. Air Force Distinguished Flying Cross. An avid golfer, Mr. Eiseman has attended the Memphis tournament for 66 years.

The Military Outpost tent served as a gathering point for veterans and active military members, providing an opportunity to share stories, connect, and celebrate the common bonds of service. The warmth and camaraderie witnessed over the weekend were a true reflection of the community spirit that Big River Steel seeks to foster.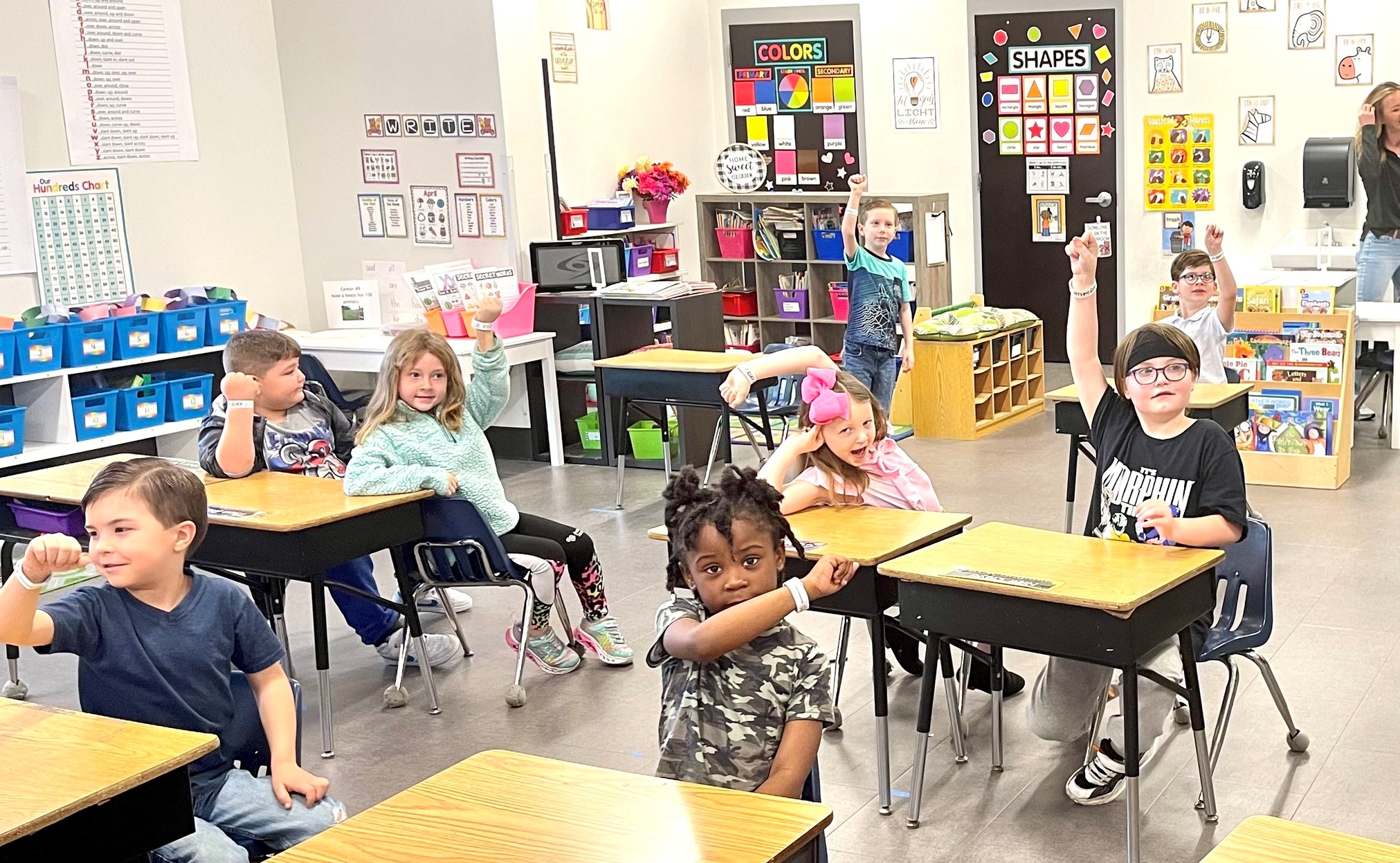 ---
U. S. Steel Celebrates Earth Day with Local Schools and Libraries
In a unique and inspiring initiative to celebrate Earth Day, U. S. Steel team members visited area schools and libraries, engaging with the community's future stewards of the planet. With Earth Day coloring books and biodegradable wristbands embedded with wildflower seeds, BRS team members sparked joy and curiosity among the children. The team not only distributed these creative gifts but also spent time discussing various ways the children can contribute to environmental protection. They encouraged the kids to plant their wristbands and witness the wildflowers grow, symbolizing the beauty of nature and the power of responsible action. A heartfelt thank you to all the schools, teachers, and especially the enthusiastic students for their time, attention, and commitment to a greener future.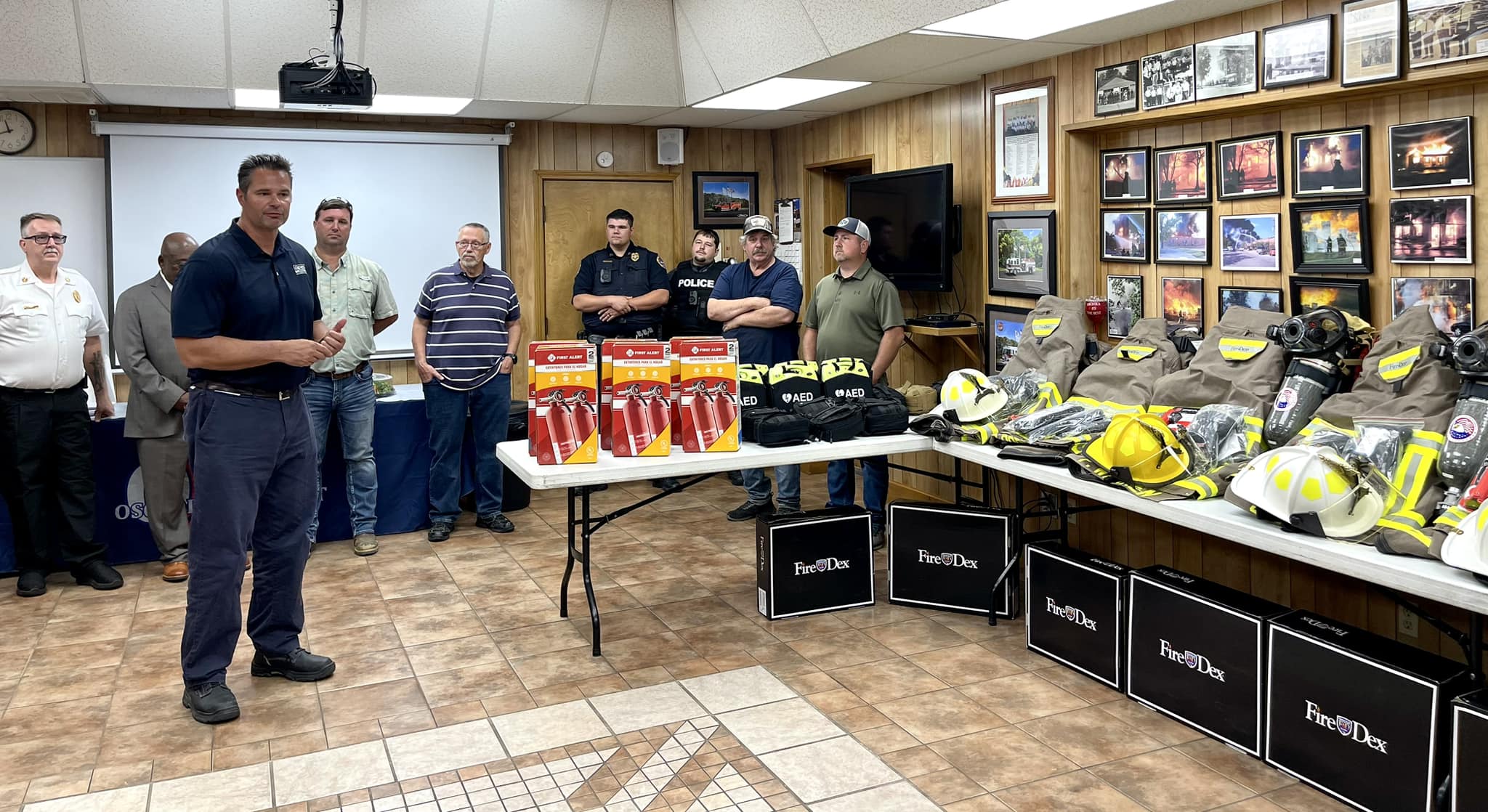 ---
U. S. Steel Commitment to Safety: Donating Emergency Equipment to Local First Responders
In a significant demonstration of support for local first responders, U. S. Steel donated funds in the fall of 2022 to purchase state-of-the-art emergency equipment for Osceola and surrounding communities. The official presentation in May of 2023 included Dan Brown, Lenore Trammell and Art Lader, among other BRS team members. The gear was handed over to various departments, including the Osceola Fire and Police, Keiser Fire and Police, Luxora Fire and Police, and Wilson Fire and Police. Dan Brown articulated the company's core values, stating, "Safety and community involvement are core values at U. S. Steel and Big River Steel. It gives us great pleasure to provide Osceola and the surrounding area fire and police departments with state-of-the-art equipment and protective gear." This gesture reinforces U. S. Steel's dedication to community safety and its alignment with the values of U. S. Steel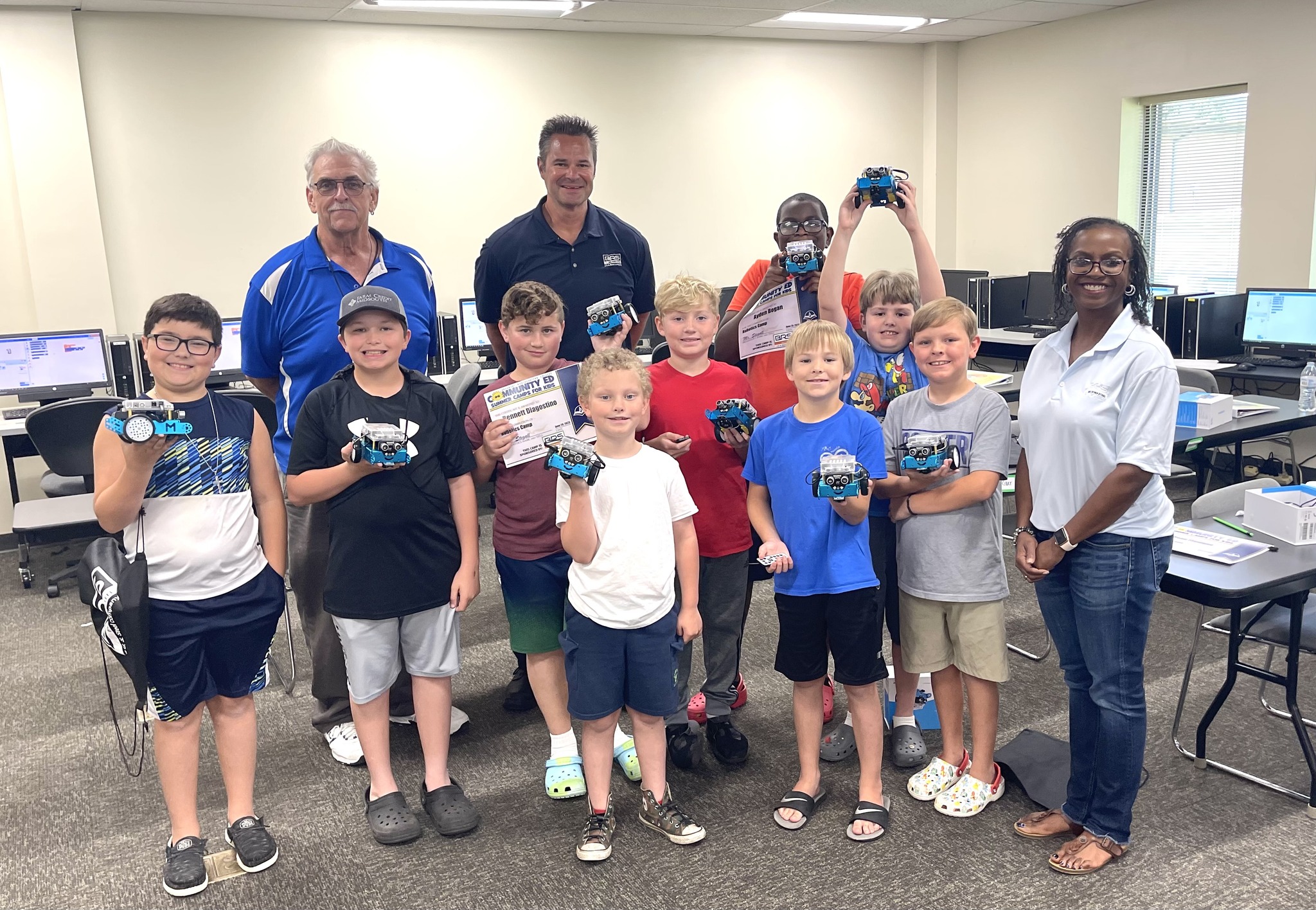 ---
U. S. Steel and Arkansas Northeastern College Team Up again in 2023 for Free Summer Camps
U. S. Steel's Big River team was thrilled to renew its partnership with Arkansas Northeastern College this year, offering free summer camps to children in Osceola and south Mississippi County. The baseball and softball camps were an instant hit, but that's not all! The diverse array of camp experiences included science, art, basketball, and even a specialized science class for preschoolers. From Robotics to Fun with Food and Cooking, and from Intro to Golf to a myriad of other skill-building activities, the camps provided an exciting blend of learning and play. This collaborative effort fostered an environment where children could explore new skills and create cherished memories, all while having an absolute blast.