At U. S. Steel, we believe our business thrives when we are actively engaged and involved in the communities where we make steel.
More than 1,800 hard-working men and women are employed at Minnesota Ore, and many of them live in and around our operating facilities in Northeastern MN.
At
U. S. Steel
, we firmly believe that we are only as strong as the communities that we live and work in, and we deeply value our relationship with Minnesota.  
Spotlight
U. S. Steel leadership and employees, elected officials including Minnesota Governor Tim Walz, and key partners gathered in Keewatin, Minnesota, to celebrate our company's $150 million investment in direct reduced-grade (DR-grade) pellet capabilities at our Minnesota Ore Operations Keetac facility.

The investment capitalizes on a key competitive advantage – our iron ore assets and operations – and marks a step forward in U. S. Steel's metallics strategy. Upon completion, U. S. Steel will be able to supply the increasingly tight DR-grade pellet market while also gaining the flexibility to feed a potential future direct reduced iron (DRI) / hot briquetted iron (HBI) facility. DRI and HBI are important metallics inputs for electric arc furnaces (EAFs).

U. S. Steel officially broke ground on this project in the third quarter of 2022, and the facility is expected to be operational in late 2023 with first pellets produced in 2024.
2022
At A Glance:
Employment:

More than 1800 employees
Annual payroll:

$252 million
Annual Taxes:

$96.7 Million
Suppliers:

$809 million to 439 Minnesota suppliers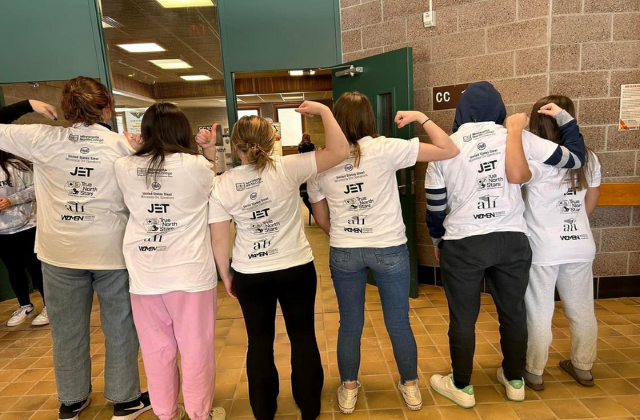 ---
Minnesota Ore Operations Employees Celebrate Women in the Workforce
Employees from Minnesota Ore Operations, led by members of our Employee Resource Groups and the United Steelworkers, recently joined forces with Minnesota North College – EMPOWER, Women's Foundation of MN, True North Stars, and the Career & Technical institutes to facilitate a series of events throughout February that focused on women in the workforce and empowerment. The 4-event series brought together local figures and businesses to inspire women and promote ideas around non-traditional careers.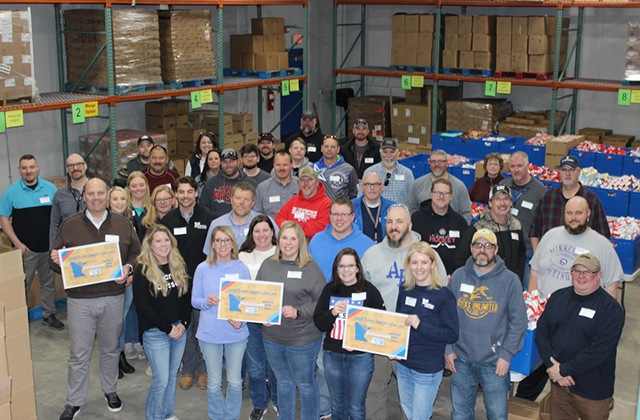 ---
"Buddy Backpack" Event with Local United Way
Employees at Minnesota Ore Operations look forward each year to the local United Way's annual "Buddy Backpack" event, where they help pack bags of food for children in local schools who are at risk of missing meals during the weekends. The kits are delivered weekly to more than 1,000 area children and filled with child-friendly and nutritious foods. Nearly 50
U. S. Steel
employees participated in this year's event, and they worked hard to pack 1,920 meal kits in a record 46 minutes!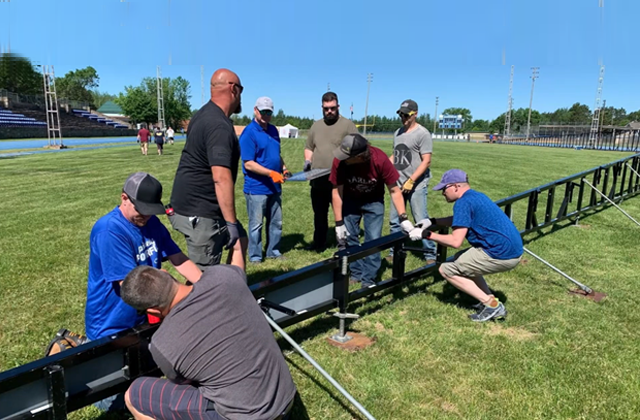 ---
U. S. Steel and its SERVE ERG Support MN Stop of Traveling Vietnam War Memorial
Minnesota Ore Operations and its SERVE Employee Resource Group (ERG) chapter supported a late June stop in Chisholm, Minnesota, by The Wall That Heals, a traveling, scaled down version of the Vietnam Veterans Memorial in Washington, D.C. In addition to financial support,
U. S. Steel
provided people power to aid with assembly.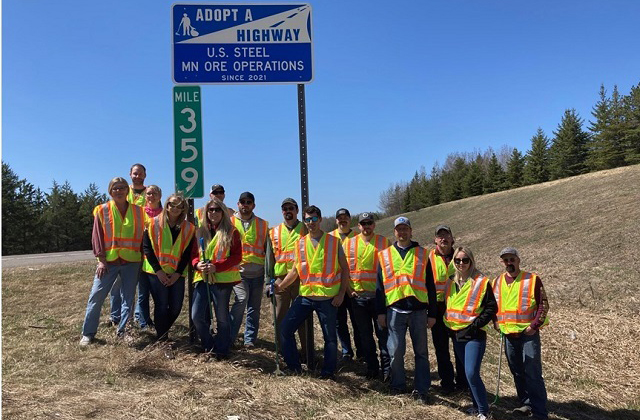 ---
Minnesota Ore Employees Participate in "Adopt A Highway" Program
Minnesota Ore Operations has "adopted" a stretch of U.S. Highway 169 that runs between the Minntac and Keetac facilities under the state's "Adopt A Highway" program. The facilities' Leveraging and Enhancing All Diversity (LEAD) Employee Resource Group (ERG) chapter spearheads this effort with assistance from other ERG chapters operating at the plants.