Christian Gianni
Senior Vice President and Chief Technology Officer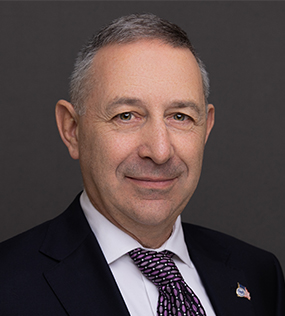 Christian Gianni
Senior Vice President and Chief Technology Officer
Biography
Christian Gianni joined U. S. Steel in December 2022 to serve as Senior Vice President and Chief Technology Officer (CTO). In this role, he leads efforts to drive innovation and product development, as well as enhance the Company's manufacturing capability. He and his team drive innovation with, and for our customers, to bring new, winning products and processes to market.

Prior to joining the company, Mr. Gianni worked at Deka Research & Development Corporation, where he served as the Executive Leader for Product Development and Manufacturing. Previously, Mr. Gianni spent 11 years at Whirlpool Corporation, where he held roles across engineering, product development, and technology. In 2017, he was promoted to Chief Technology Officer and Senior Vice President of Product Development and led a global team that developed new breakthrough technologies and delivered many award-winning products to the market.

Earlier in his career, Mr. Gianni spent 22 years at Fisher & Paykel Appliances, where he advanced through positions of increasing responsibility before being promoted to Chief Technology Officer and Vice President of Engineering.

He holds 11 patents in the fields of motor design, motor control, insulation materials, washing and refrigeration structures.

Mr. Gianni earned a bachelor's degree in engineering from The University of Auckland, New Zealand.