John Gordon
Senior Vice President, Raw Materials and Sustainable Resources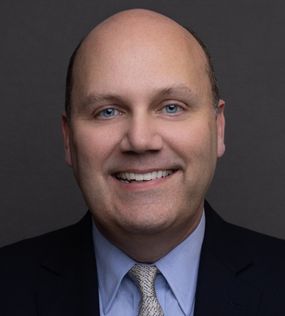 John Gordon
Senior Vice President, Raw Materials and Sustainable Resources
Biography
John Gordon joined U. S. Steel in December 2022 to serve as Senior Vice President, Raw Materials and Sustainable Resources. In this role, John will oversee the Company's raw material supply chains to leverage our iron ore assets as a unique competitive advantage capable of generating real value. This includes increasing our ability to become vertically integrated with our Mini Mill segment, optimizing our metallics mix and expanding commercial opportunities within the metallics space.
Before joining U. S. Steel, Mr. Gordon spent four years at Johnson Matthey, a global leader in sustainable technologies, culminating in his position as Managing Director of the Platinum Group Metals Services division as well as President, Johnson Matthey (USA). Prior to joining Johnson Matthey, Mr. Gordon was Global Head of Mining for Clariant Mining Solutions, a leading provider of flotation chemicals and emulsifiers for explosives to the mining industry.
Previously, Mr. Gordon worked at Freeport-McMoRan Copper & Gold Inc., where he held various corporate and operational roles focused on major capital projects, cost and process optimization, and overseeing supply chain, plant maintenance and engineering at a major South American copper mine. His career began at Baker Hughes Co., where he worked in progressing operations and commercial positions.
Mr. Gordon holds a bachelor's degree in chemistry from Duke University and completed his Master of Business Administration at London Business School.