Patricia A. Tracey
Retired Vice President, Homeland Security and Defense Services, HP Enterprise Services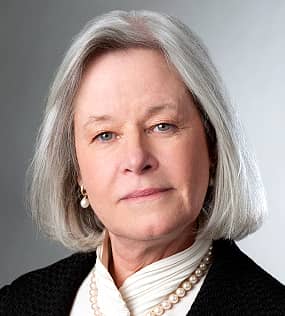 Patricia A. Tracey
Retired Vice President, Homeland Security and Defense Services, HP Enterprise Services
Biography
Director Since 2007
Vice Admiral Tracey retired as Vice President, Homeland Security and Defense Services for HP Enterprise Services in October 2016. She worked with Hewlett PackardCo. in increasingly responsible roles until her retirement, and previously was a Client Industry Executive for business development and performance improvement with Electronic Data System Corporation, which was acquired by Hewlett PackardCo. in August 2008. From 1970 to 2004, Vice Admiral Tracey served in increasingly responsible operational and staff positions with the United States Navy, including Chief of Naval Education and Training from 1996 to 1998, Deputy Assistant Secretary of Defense (Military Personnel Policy) from 1998 to 2001, and Director, Navy Headquarters Staff from 2001 to 2004. Vice Admiral Tracey served as a consultant on decision governance processes to the United States Navy from 2004 to 2005 and to the Department of Defense from 2005 to 2006. She currently advises business owners pursuing opportunities with the U.S. Government.
Vice Admiral Tracey also serves on the board of trustees of Norwich University and the Board of Directors of Armed Forces Benefits Association.
Vice Admiral Tracey holds a Bachelor of Arts degree in Mathematics from the College of New Rochelle and a Master of Science in Operations Research and Systems Analysis from the Naval Postgraduate School.